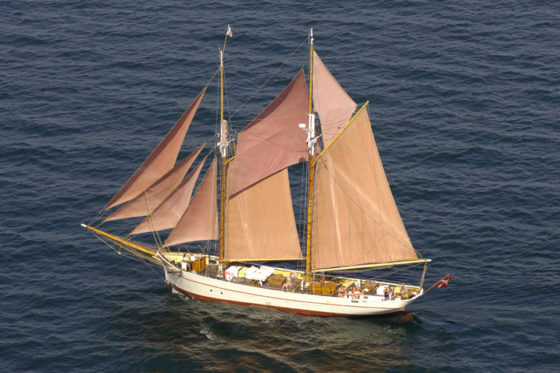 The schooner Freia.
Folkemødet, Denmark's Democratic Festival in Allinge, Bornholm, takes place on June 13-16, 2019. This year environmental and fisheries NGOs will bring the schooner Freia, a ship full of knowledge, to the event. Everyone is welcome on board to participate in seminars and events to learn more about our oceans, the fisheries that depend upon them and what is needed to manage them sustainably.
Folkemødet is a meeting between people and politicians, where Bornholm provides the venue for Danish politicians to debate current political issues. All events are free and within walking distance of each other. Each political party represented in Folketinget has the opportunity to hold a major speech.
The programme for events on board Freia can be found here (Danish). For all Folkemødet events, please see the full official programme.
Folkemødet was established on initiative of MayorWinni Grosbøll and is inspired by Almedal Week in the town of Visby, Gotland in Sweden.