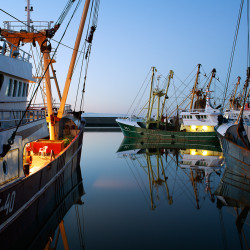 Baltic Sea
Working with the fishing industry and policy makers, we focus on improving fishery sustainability in the Baltic Sea through policy development.
---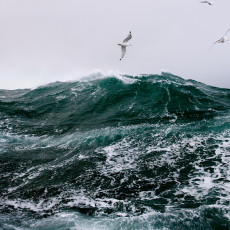 Common Fisheries Policy
The CFP provides the framework for fisheries regulation in the European Union. We work with a number of polices and regulations emerging under the reformed CFP.
---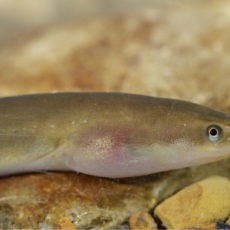 European Eel
We work together with partners for further actions to secure eel recovery across its geographical range. Some needed actions are; a revised EU management framework, improved control and regional coordination.
---
Upcoming events
DG ENVIRONMENT: Our Baltic Conference – 28 & 29 September
Location: Palanga, Lithuania / webstreaming
Dates: 28 - 29 September
Our Baltic will gather ministers, decision makers, scientists and stakeholders from NGOs and industry in the region and across the EU to discuss the challenges faced by this sea. In line with the EU Biodiversity Strategy and the Zero Pollution ambition announced in the European Green Deal, the Conference will focus on how to reduce the pressure from fisheries and the input of pollutants, litter and contaminants, including pharmaceuticals. It aims to boost commitment to the existing goals for the area in EU legislation, and opens the way to further commitments and new actions to tackle these problems. The event will combine a high-level Ministerial session and stakeholder discussions. https://ec.europa.eu/info/events/our-baltic-conference-Palanga-Lithuania_en Draft agenda Our Baltic conference 2020
---
PESH meeting – Committee on Fisheries
PECH meeting Date; October 1 Channel; webstreamed Time; a.m. 09.00 - 11.00 Link for meeting documents and supporting analysis etc; https://www.europarl.europa.eu/committees/en/pech/home/highlights
---
Baltic Breakfast: The New Baltic Sea Action Plan – Contributions from ...
Welcome to a Baltic Breakfast webinar on the new scientific findings that form the basis for HELCOM's update of the Baltic Sea Action Plan. Time; 8:30-9:15, Swedish time (GMT +2 Channel; The webinar is broadcast at su.se/ostersjocentrum/balticbreakfast No registration is need
---
ICES Fish Stock Assessment SAM and TMB
Twitter