Today we launch a new initiative to #SaveBalticCod, together with our project partners in the Return of the Cod project we call on organisations and individuals around the Baltic Sea to join us in asking EU policy makers to take protective action for cod when they decide on next years' the fishing limits for the Baltic this autumn.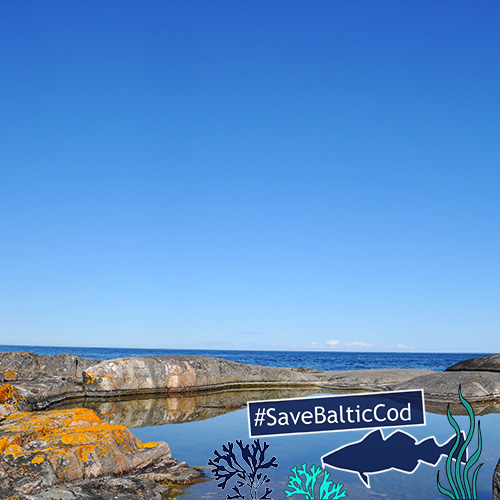 Read and sign our full call to action here: www.savebalticcod.org
Cod populations in the Baltic Sea are at a historic low due to decades of overfishing coupled with eutrophication and pollution of its natural habitat. We stand to lose this important fish unless we act now to save it.
Each year in October EU Commission together with fisheries minister decide on the levels of fishing that will be allowed in the Baltic Sea. We believe that this year will be a crucial year for Baltic cod as it might be the last chance for this iconic species. This is why we ask policy makers to:
Advocate for setting fishing limits for cod in line with the best available science
Deduct a sufficiently large precautionary buffer from the TAC to do justice to the ecosystem role of cod
Request that any rebuilding measures for cod are accompanied by adequate monitoring and control measures that ensure uptake of measures can be verified
We want to show people and organisations with diverse interests from all countries around the Baltic are deeply concerned about the state of Baltic cod so we ask all our supporters to sign the call to action and send us pictures showcasing the beauty of the Baltic Sea and it's people.
You can sign the call to action here and follow our online action to #SaveBalticCod through Instagram here.