Joint NGO position on Baltic TACs and quotas in 2019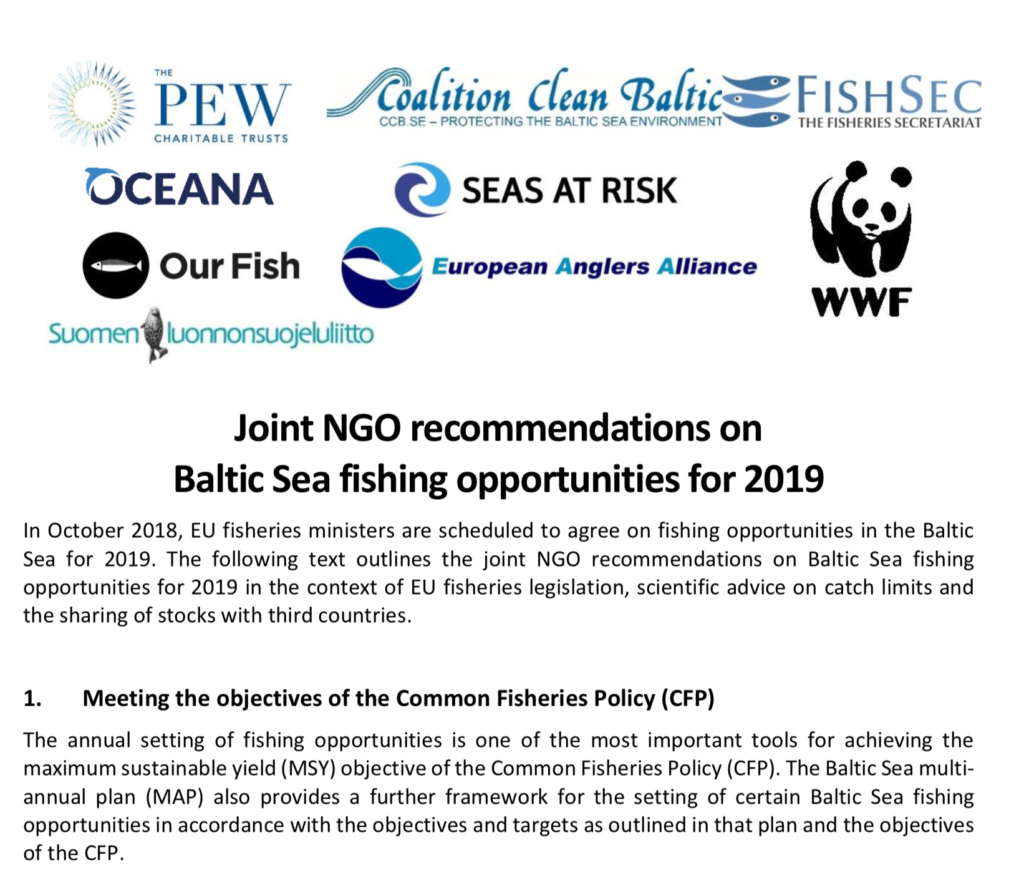 This briefing provides joint recommendations from nine organisations on fishing opportunities in the Baltic for 2019. We highlight the priorities of full implementation of the maxiumum sustainable yield objective and the landing obligation, urging Ministers to set quotas not exceeding scientific recommendations.
The Fisheries Council will conclude negotiations on the TACs on 15-16 October in Brussels and the regional management forum, BALTFISH, will conduct preparatory work.
Published on August 1, 2018