Commission Consultation on Fishing Opportunities for 2016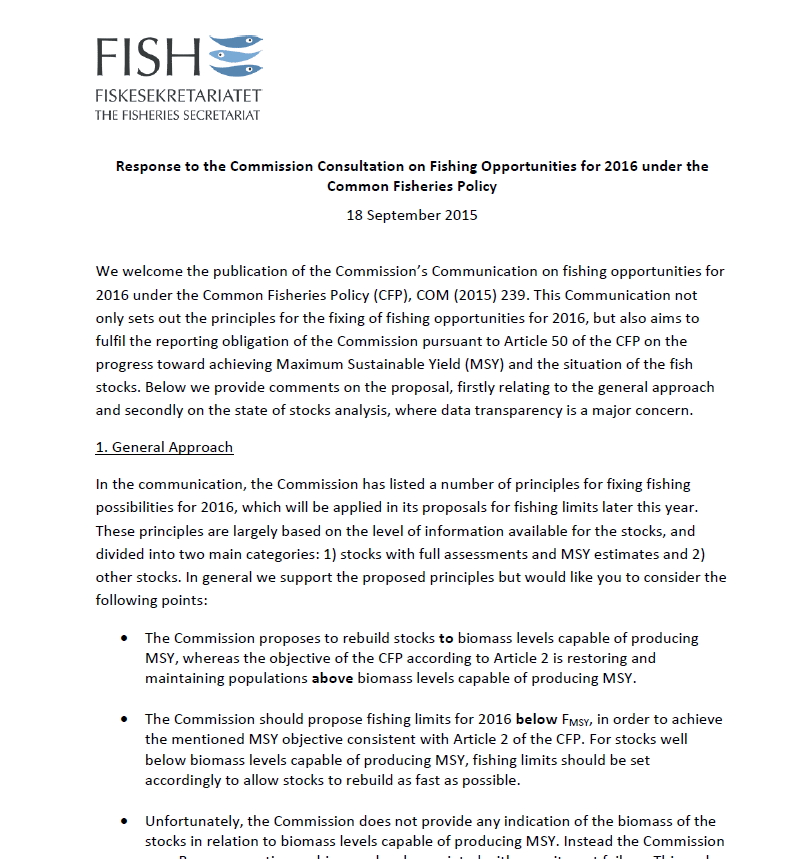 In September 2015 the Fisheries Secretariat responded to the Commission consultation for fishing opportunities for 2016 published in June. This Communication not only sets out the principles for the fixing of fishing opportunities for 2016, but also aims to fulfil the reporting obligation of the Commission in Article 50 of the Common Fisheries Policy on the progress toward achieving Maximum Sustainable Yield (MSY) and the state of fish stocks.
We respond to the Commission's general approach and raise concerns over data transparency in their analysis of the state of the stocks. Submissions from other organisations are available on the Commission's website.
Published on September 18, 2015