Baltic ecosystem based multispecies management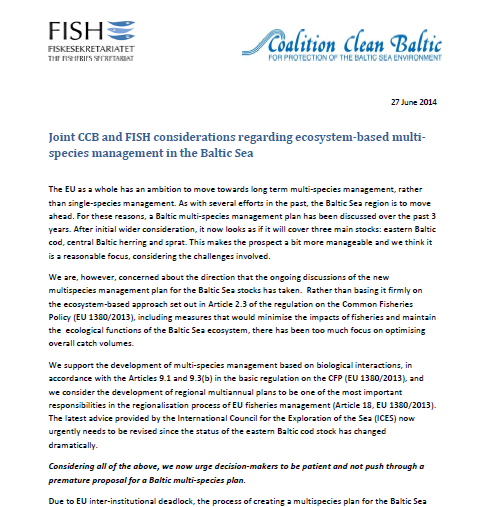 The EU as a whole has an ambition to move towards long term multispecies management, rather than single-species management. As with several efforts in the past, the Baltic Sea region is to move ahead. For these reasons, a Baltic multispecies management plan has been discussed over the past three years.
The latest advice provided by the International Council for the Exploration of the Sea (ICES) now urgently needs to be revised since the status of the eastern Baltic cod stock has changed dramatically. We now urge decision-makers to be patient and not push through a premature proposal for a Baltic multispecies plan.
Published on July 21, 2014